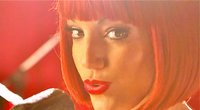 BETH CURRY
, most recently, starred in Mel Brooks's national tour of YOUNG FRANKENSTEIN, as the role Elizabeth Benning, originated by Madeline Kahn. Beth garnered the 2010 Denver Post Ovation Award for her work in the show. Beth was also seen in LEGALLY BLONDE, on Broadway, playing the role of Brooke and in GOOD VIBRATIONS, playing the role of Rhonda, which was also on Broadway. She spent three glorious years as a back-up singer for the Brian Setzer Orchestra, touring all over the US and Japan. She is featured on the DIG THAT CRAZY SANTA CLAUS CD, as well as the CHRISTMAS EXTRAVAGANZA CD.
Beth's TV appearances include: Superstore, Atypical, I'm Dying Up Here, Hart of Dixie, Burn Notice, Bunheads, Hope and Faith, All My Children, A Christmas Carol (with Kelsey Grammar), The Tonight Show, Late Night with Conan O'Brien, and Sham. She toured Europe playing Rizzo in GREASE and has an extensive theatrical resume. But, her true love has always been writing and recording music. She received a Billboard for her original song, Empty. She has dabbled in many different styles and flavors of music, but has happily landed in a delicious playground, called TOTSY.  Because of Beth's background, TOTSY has a unique theatrical sound.  Beth has led her life with a sense of humor, playfulness, and heart. She has infused TOTSY with all of these necessary qualities. Enjoy!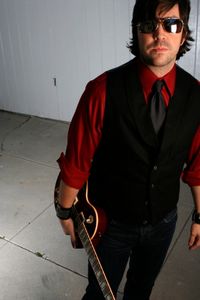 BRETT BOYETT has become well known in the Hollywood circuit for his work in film and television.  Brett has had song placements with David Foster, The Young and The Restless (CBS) , Friday Night Lights (NBC), Oprah, Cold Case (CBS), SONY Pictures Television, APM Music, Rescue Records, 5 Alarm Music, West One Music, Everybody Loves Raymond (CBS), Center of the Universe (CBS), Yes Dear (CBS), " Never Better (ABC) "Moola,""Lower Learning (Staring Jason Biggs)," "The Great New Wonderful (Starring Edie Falco)," "Cry Of The Owl, (Julia Stiles) " "Moment Of Truth," "Birds Of America," "Mail Order Bride," "New York Doll," "The Scorpion," "The Guerrero," etc.  He also recently secured the main title songs for the highly anticipated series "Ocean Drive, "  and "Pet Trippers."
Brett has spent the last few years actively working with some of the best in the business. He is currently working with Kimberley Locke (American Idol), Billy Griffin (The Miracles), Bill Medley (The Rightous Brothers), Jason Miller (Godhead), The Winton Sisters (Mad Dog Records), and such hit composers and songwriters as Steve Dorff (Reba, George Strait), Snuffy Walden (West Wing, Friday Night Lights), Rick Marotta (Everybody Loves Rayond, Yes Dear, Steely Dan), Donnie Most (Happy Days, Moola) Laura Karpman (Taken, Odyssey 5), Pamela Oland (Whitney Houston), Glen Ballard (Alanis Morrisette, No Doubt, Tom Petty), and Keith Olsen (Fleetwood Mac, Heart, Foreigner, Pat Benetar, White Snake, etc.). He has also produced vocals for Melanie Griffith, Lloyd Owen, Madchen Amick, P.J. Byrne, and Kurtwood Smith.
Brett has had the chance to write songs and produce tracks for "The Freedom Alliance," "The Patriot Guard," and "The Make A Wish Foundation." He has also recently signed non-exclusive blanket license deals with SONY PICTURES TELEVISION and several music supervisors in film and television.